For all life threatening emergencies RING 000
Practice Updates and News
Novel coronavirus – Covid-2019
FOR ALL PATIENTS: If you think you have any of these signs and symptoms, please stay at home until medical staff have spoken with you to assess your situation and if necessary, organise the next steps.
RING FIRST
DO NOT come to the hospital or surgery. Please contact Theodore Medical on 4993 1371 or Theodore Hospital (after hours) on 4990 3000 and we will give you a time to be assessed.
If you are asked to come for assessment you will need come to the ramp between the Hospital and Theodore Medical as indicated in photo below and phone on 4993 1371 or 4990 3000 when you arrive. A health worker will then meet you at the door and take you into the old labour ward for assessment.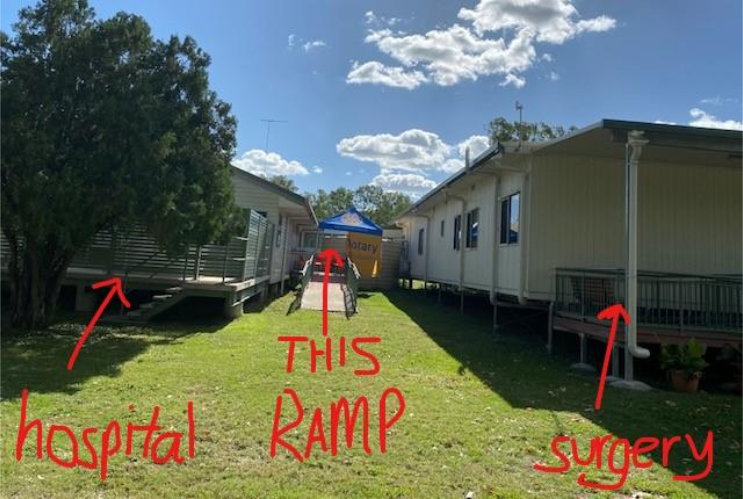 Queensland Government: Novel coronavirus (COVID-19)
Feeling unwell? If you develop a fever, a cough, sore throat or shortness of breath within 14 days of overseas travel, contact a doctor or call 13HEALTH (13 43 25 84).
Department of Health: What you need to know about coronavirus (COVID-19)
COVID-19 is a respiratory illness caused by a new virus. Symptoms include fever, coughing, sore throat and shortness of breath. The virus can spread from person to person, but good hygiene can prevent infection. Find out who is at risk and what you should do if you think you have COVID-19.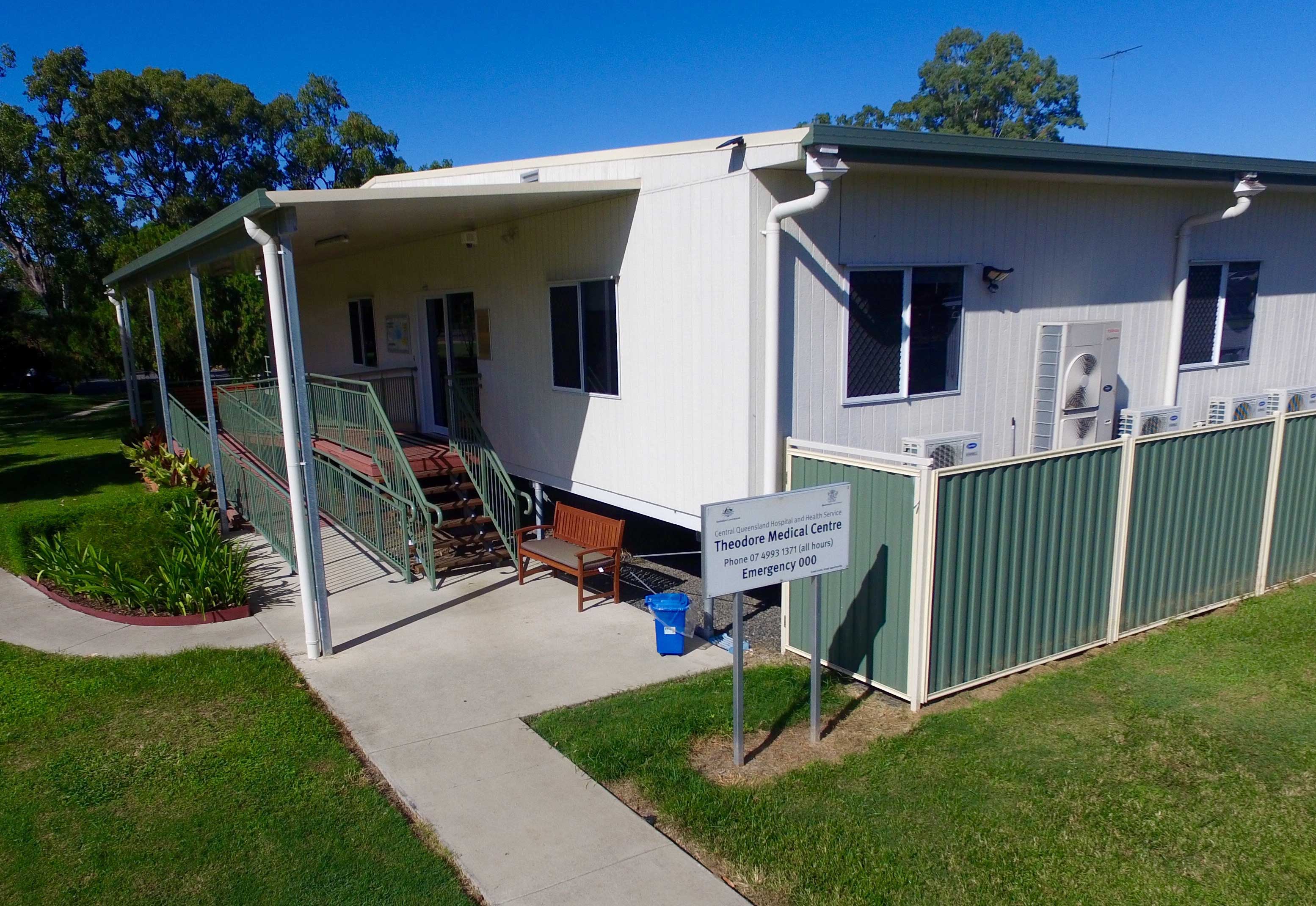 About Theodore Medical
Established in 1981 by Bruce and Anne Chater, Theodore Medical provides a comprehensive rural general practice including surgery, anaesthetics and obstetrics. Also available on site is a wide range of diagnostic services including x-ray, ultrasound, hearing, heart and breathing tests. Other services include acupuncture, back manipulation and non-PBS dispensary.
This practice is the only private practice in Theodore and services the townships of Theodore, Cracow and surrounding areas. The practice is fully accredited through AGPAL and strives to uphold a high standard of service.